Precision (Personalized) Radiation for Cancer Treatment
In oncology, precision medicine is well along on its path towards becoming clinical reality. Our goal is to understand how to further personalize radiation therapy so that treatment can be based on individual characteristics of patients to maximize benefits and minimize side effects.
Traditional Clinical-Pathologic Features
Patient age, performance status, co-morbidities
Tumor stage, histology, anatomical site
Validated ImmunoHistoChemistry (IHC), blood markers
Tumor Imaging Features
Tumor size, invasion, distribution
PET avidity before/during/after radiation
Radiomics feature
Tumor Imaging Features
Mutation status (oncogenes, DNA repair, TMB)
Copy number alterations, gene expression
Pathway alteration
Tumor Functional Profile
Proteomics, metabolomics
Ex vivo assays (immune response, DNA repair)
Patient-derived models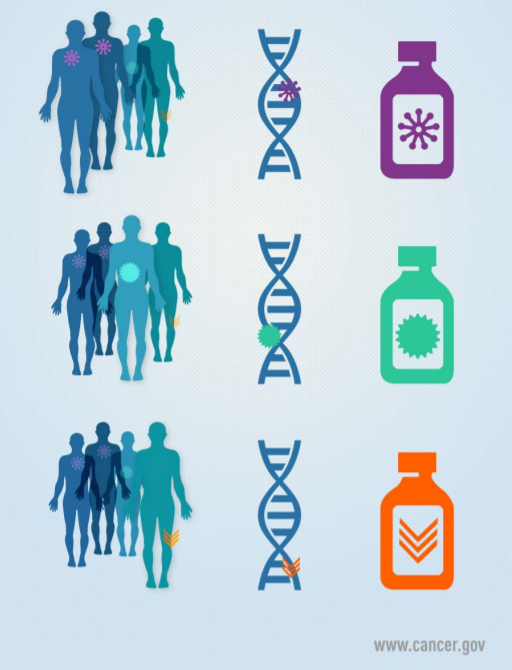 Through our extensive collaborations with various groups both within and outside of MGH, we have created a pipeline to allow us to deeply sequence tumors from radiation patients for biomarker discovery and validation.